CC Staff
REV. BRIAN KELSO - SENIOR PASTOR
Senior Pastor Pastor Brian, his wife, Barbara, and their four boys have lived in southwest Broward since 1987. An experienced pastor for over 30 years, Pastor Brian started planning for the church in 1988 when he was an assistant pastor in Hollywood, Florida. Pastor Brian received a Bachelors of Arts in Ministerial Studies from Southeastern College and a Masters of Divinity from Knox Theological Seminary. Along with his pastoral ministry, Pastor Brian serves as the Chairman of Great Commission Alliance and LAMP Theological Seminary.
Cell: 954-816-5813
Email: brian@christcovenant.cc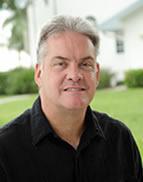 REV. JOE NESTOR - ASSISTANT PASTOR
Pastor Joe and his wife, Aileen, have lived in south Florida since attending Florida Atlantic University in the early 1980's. Pastor Joe and Aileen have attended Christ Covenant Church since 1991 and their two sons, Kyle & Stephen, have grown up through Covenant Kids and Noble Youth ministries. In 2004, he received his Masters of Divinity from LAMP Theological Seminary and was ordained as an Assistant Pastor in March of 2005.
Cell: 305-606-1941
Email: jnestor@christcovenant.cc
MONA GARCIA-DIRECTOR OF WOMEN'S & CHILDREN'S MINISTRIES
Mona Garcia, her husband Alex, and their four children, Andrea, A.J., Shelby and Isabel are newer to the South Florida area. They began attending Christ Covenant in October of 2017. In their over 20 years of marriage, they have relocated several times which has given them the opportunity to participate in various ministries over the years. Mona has been caring for women over the past 20 years in her career as a hairstylist but with the resent move to the area, has decided to leave the profession and focus her energy on serving women & children in the church.
Cell: 864-285-5382
Email: mona@christcovenant.cc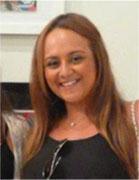 JADE MARTINEZ - VISUAL MEDIA, GRAPHIC DESIGNER​
Jade became a member of Christ Covenant Church with her family in 2001. She created the new Christ Covenant Website and creates all the church media. She graduated from Florida Atlantic University with a Bachelors of Fine Arts in Graphic Design.
Cell: 954-394-7801
Email: jade@christcovenant.cc